The Palms Playhouse was born in an old South Davis barn in the late 1970s as a playhouse for local thespians, but soon evolved into a venue for some of the finest live music heard anywhere.  The old barn was rickety and full of dust, drafty in the winter and stifling in the summer.  It didn't matter; Palms' fans, listeners and musicians alike, swore those wooden slats were magical sounding boards creating top-notch, one-of-a-kind acoustics.
In 2002, after 27 years in the old barn, the Palms Playhouse relocated to the 19th-century Winters Opera House, joining the vibrant community of downtown Winters businesses. The new venue boasted a large hardwood dance floor, great acoustics, and amenities like central heat and air, comfortable seating, and a wide variety of dining options within two blocks of the venue.
In 2016, longtime Palms owner Dave Fleming retired, and Winters locals Andrew Fridae and Nora Cary took the reins. The new owners continue to offer a wide variety of musical acts, including many of the beloved artists who have played here since the days of the barn. The Palms has also broadened its offerings with up-and-coming talent and new touring acts. The space is also available for private events, dance classes, and arts education.
The Palms is currently on hiatus, due to the COVID-19 pandemic. Stay tuned for more information!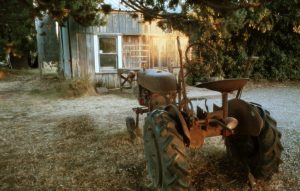 The Old Barn